Jonathan Mead
Illuminated Mind

Jonathan helps people kill their day jobs and get paid to be who they are. He's creating a movement of people liberating themselves through living on their own terms. Through products and programs like Trailblazer, Jonathan has been teaching people how to reclaim their dreams and make a living being paid to exist as their own authentic selves.
"I want to show you that you can follow your heart and be grounded. You can have wings and roots. Most of all, you can live your dreams and do what you love."
–Jonathan Mead
Tyler Tervooren
Advanced Riskology

Tyler is a writer and professor of advanced riskology. He grew up playing it safe, but he discovered that his best memories occurred when he took a risk, so he started seeking out risks. Now he lives life on his own terms and helps others do the same.
"I want to help everyone I can to take smarter and more beneficial risks in their lives."
–Tyler Tervooren
Ashley Ambirge
The Middle Finger Project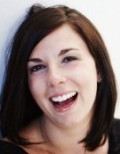 Ash is a sassy, foul-mouthed small biz blogger + copywriter. She helps people leverage the internet to do meaningful work and get paid well. She's also someone with firsthand experience in taking control of your life, overcoming bad circumstances, making your own path, and rocking it.
"I've said it before, and I'll say it again: It isn't about imagining the silver lining. It's about taking the sharpest knife you can find, vehemently slashing through all of the bullshit, and yanking it out with your bare hands. You have no choice."
–Ashley Ambirge
Jennifer Gresham
Everyday Bright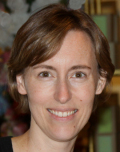 A scientist by training and optimist at heart, Jen helps people find the clarity and courage they need to design a career they love. She's also the author of G.I. Jen's Guide to Everyday Courage.
"You don't just find your courage, you make it. You build courage and confidence one scary act at a time."
–Jennifer Gresham
Jenny Blake
Life After College

Jenny is an author, blogger, life coach and sought-after speaker who helps others "Wake up, live big! and love the journey." Jenny is the author if Life After College, which was published earlier this year. She recently took her own great leap by leaving Google after five and a half years at the company to pursue her passions full-time.
"The universe rewards backbone. IT PAYS OFF to stick up for yourself, to say the hard truth, and to make the hard choices about where to spend your time and attention."
–Jenny Blake
Molly Mahar
Stratejoy

Molly is a Life Coach, Speaker and Community Builder for Gutsy Gen Y Women. She believes in going big, that honesty is the best policy, and that we all deserve juicy, fulfilling, extraordinary lives. She's changing the world by teaching women how to value their own happiness and strength.
"Before any conquering or forward movement, we must start from a strong, loving, secure base of self worth. If we don't believe we are deserving of a big bold bright existence, it will never happen… Try it. Say it out loud. I am enough."
–Molly Mahar
Lachlan Cotter
The Art of Audacity

Lach is a fear-smasher and personal awesomeness consultant specializing in guiding people to epic reinvention and actualization. He coaches people to reclaim dreams, rekindle passions and quit settling for ordinary.
"Of all the thrilling adventures there are to choose among, I give highest priority to this select group which will force me to be more than I am. That's how you change your world."
–Lachlan Cotter
Andrea Scher
Mondo Beyondo


Andrea Scher is a creative entrepreneur, writer and life coach living in Berkeley, California. Through her company Superhero Designs and award-winning blog Superhero Journal, Andrea inspires other creative souls to live authentic, colorful and extraordinary lives. Andrea is widely recognized as a seasoned practioner of the kind of practical and outrageous magic required to follow your big dreams.
"Don't wait for the fear to go away before you start your dream.
The only way to dissolve that fear is to begin your adventure.
We have to act alongside our fears, in the face of our fears, or we will never start. It's such a paradox. The thing that stands in the way of us creating the life we want will only go away if we start creating it."
–Andrea Scher
Farnoosh Brock
Prolific Living

Farnoosh Brock is the creator and writer at Prolific Living, a blog that cultivates a soul-enriching lifestyle with Smart Habits for Rich Living. She is passionate about empowering your ideas into actions and crushing your fears and excuses by opening your mind to new possibilities. She's also the author of the Fear-Crushing Travel Guide.
"Fear is not easy to detect. It has no name and no voice. It does not trigger any clear symptoms. It does not take up residence in the same manner in every person. But it is powerful beyond measure if you allow it to grow. It can cripple your very soul from dreaming and believing if you do not take care to restrain the hands of fear."
–Farnoosh Brock
About Me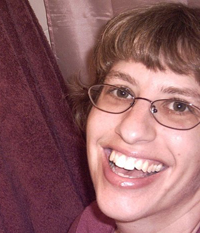 I'm Cara Stein, the creator of Beyond Fear. Overcoming fear has been a big theme in my life for the past few years. After all, what's scarier than reinventing yourself?
My latest adventure has been starting my own business and quitting my job. I've always wanted to be a writer, but instead I took the "safe" path for many years. I discovered that changing your life is a lot easier than it looks, and I knew I had to spread the word. I'm the founder of 17,000 Days, a blog about remembering that life is short and making your best days a common occurrence.
I'm also the author of two other guides: How to be Happy (No Fairy Dust or Moonbeams Required) and Getting Unstuck.
Ready to join us? Click below!
I can't wait to see you on the other side.