Maybe a better question is what would you pay to become strong, confident, and in charge of your own life? What is the value of that? What's the value of getting your life on track now instead of looking back on a few more years with regret?
Making lasting change in your life never happens effortlessly. It always takes an investment.
If you want to overcome your fears, you could go into therapy or hire a life coach. You could book yourself on adventures and start jumping out of planes in the wild hope that something will snap inside your head and you won't be afraid any more.
All of those ideas will cost thousands of dollars.
Or you could try to do it yourself. Imagine all of the research you'd have to do and the money you'd spend just to get the same information that will be covered in Beyond Fear. Many of our speakers charge hundreds of dollars an hour to give presentations at events.
But more importantly, how would you know what to ask yourself and what to tell yourself? We can't see the holes in our own reasoning–that's what makes this so hard to do on your own. And really, if you didn't need help, wouldn't you have already done it by now?
For me, overcoming fear and taking control of my life took over two years of therapy and countless hours reading everything I could get my hands on. It was a long and expensive process.
I know not everyone can afford to spend thousands of dollars, and I'm on fire to save other people from struggling and suffering as I did. Originally, Beyond Fear was a fully interactive 12-week workshop priced at $300. Now, you can get the self-paced homestudy version for only $97.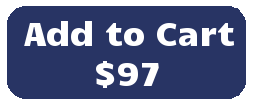 My Total Confidence Guarantee
At the end of this course, I expect you to feel far less fearful and anxious, have the confidence to take on bigger challenges, and have the vision to see freedom and possibilities opening up before you.
If you implement everything that I show you in the course, and you don't feel stronger, more confident, and more in control of your life, I will give you 100% of your money back. I don't want your money if this doesn't work for you.
On top of that, there's a 30-Day Easy-Out Guarantee. If it turns out you don't like the program or think it will work for you, just send me your homework from the first module, and I'll refund your money. No hassles, no hard feelings–just let me know in the first 30 days.
See what I did there? I removed all of the risk from you. You have absolutely nothing to lose.
It's time to stop letting fear hold you back. You can face strife with calm purpose. You can confidently be yourself, overcome procrastination and overwhelm, and accomplish what you want. You can be liberated from fear's hold and follow your dreams.
Now is the time to take the first step.
If you want to conquer fear, click the button below. I can't wait to see you on the other side.